I was part of the larger crew that set up the display, but much to my wife's delight, I was not on the barge when the display was fired.
This gave me the opportunity to shoot these pictures.
These pictures were taken from the Fairhaven side of the harbor with the New Bedford skyline in the background. A Canon XS DSLR camera on a tripod was set to 30 second exposure, F32, ISO 100. The long exposures captured the complete firing of multiple shells in each image.
The largest bursts are the 8 inch shells, smaller bursts are 6, 5 and 4 inch shells.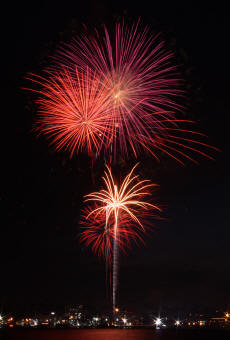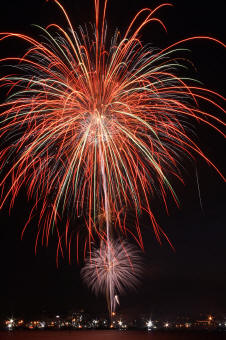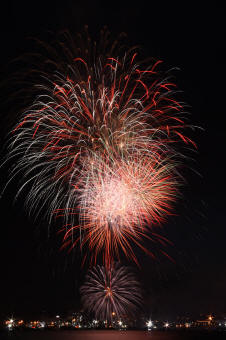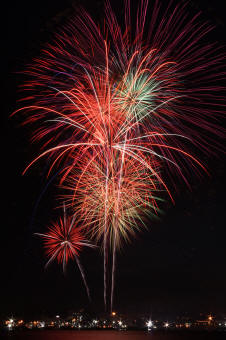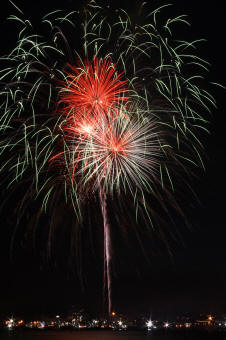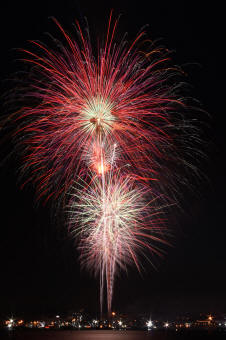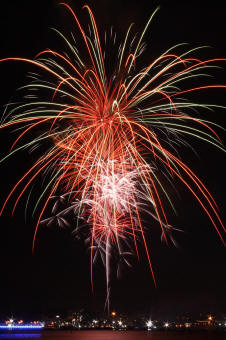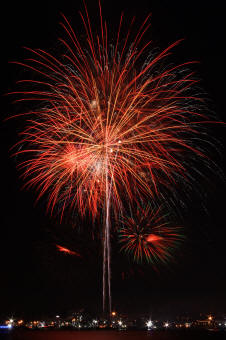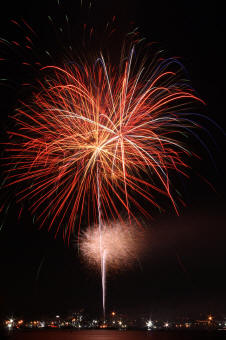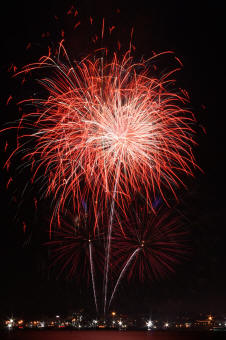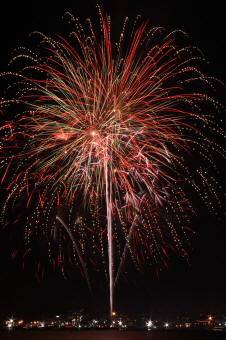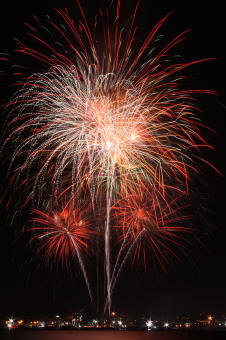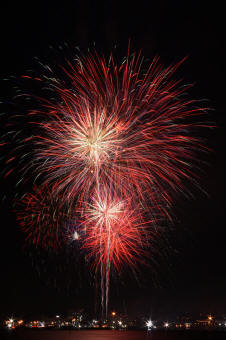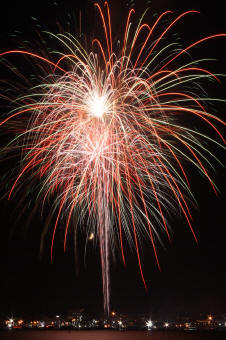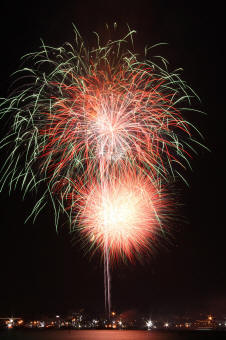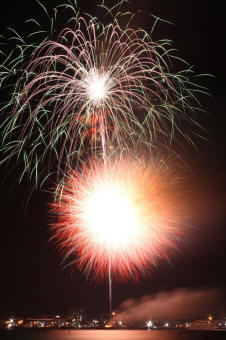 Last two images show the finale. The many 3 inch shells fired so rapidly as to create a large white area in the picture and clearly visible fire and smoke trail coming from the display barge!